Affiliated to The British and International Federation of Festivals for Music, Dance and Speech of which Her Majesty the Queen is Patron

Registered Charity Number 1034353
Ruislip-Northwood Festival Association
Dance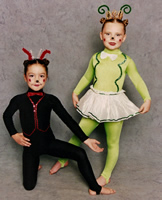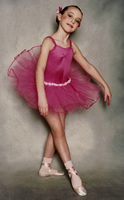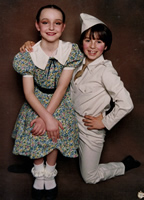 Photos Copyright © John Butchart
As a qualifying Festival for the Biannual All England Dance competition we offer classes for the following age groups:-
SOLOs

DUETS, TRIO/QUARTETS, GROUPS

Baby

6 years & Under

JUNIOR

10 years & under

A

7 & 8 years

INTERMEDIATE

14 years & under

B

9 & 10 years

SENIOR

21 years & under

C

11 & 12 years

D

13 & 14 years

E

15 to 18 years
In the following disciplines:-
Classical

Classical Ballet

Baby, A, & B

Solo, Duet,
Trio/Quartet & Groups

Classical or Stylised Ballet

C, D & E

Solo, Duet,
Trio/Quartet & Groups

Classical Greek

All ages

Solo, Duet,
Trio/Quartet & Groups

Contemporary
or Modern Ballet

D & E

Solo, Duet,
Trio/Quartet & Groups

National

All ages

Solo, Duet,
Trio/Quartet & Groups

Character

All ages

Solo, Duet,
Trio/Quartet & Groups

Stage

Modern

All ages

Solo, Duet,
Trio/Quartet & Groups

Lyrical

D & E

Solo

Tap

All ages

Solo, Duet,
Trio/Quartet & Groups

Song & Dance /
Musical Theatre

All ages

Solo, Duet,
Trio/Quartet & Groups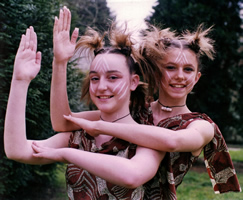 Gold medal winners from senior solo sections will be invited by the committee to compete again on the final day of the festival for the prestigious Ballethoo trophy.
Ruislip-Northwood Festival Dance section:
Tuesday 14th to Sunday 19th April 2020
Note:
The 2020 Dance section of the Ruislip-Northwood Festival will be a qualifying festival for the Bi-annual London North Region "All England Dance" competition to be held in 2021. www.all-england-dance.org.uk Note AED Regional Finals cut off date is midnight, 31 March 2021.
REGIONAL FINAL: London North: 2021
Details to be TBA


Download current R-N Festival Dance section syllabus and Entry form for full details of the Ruislip-Northwood 2020 festival.
Download 2019 Timetable