Affiliated to The British and International Federation of Festivals for Music, Dance and Speech of which Her Majesty the Queen is Patron

Registered Charity Number 1034353
Ruislip-Northwood Festival Association
Dance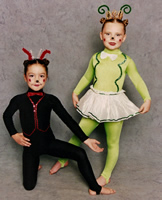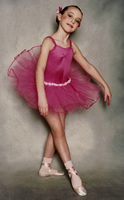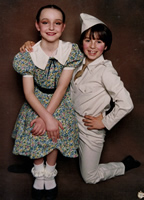 Photos Copyright © John Butchart
As a qualifying Festival for the Biannual All England Dance competition we offer classes for the following age groups:-
(All England have amended the age bands (for the 2022 All England competition only) as shown below)
SOLOs

DUETS, TRIO/GROUPS

Baby

6 years & Under

JUNIOR

11 years & under

A

7 & 8 years

INTERMEDIATE

15 years & under

B

9 & 10 years

SENIOR

22 years & under

C

11 & 12 years

D

13 & 14 years

E

15 to 19 years
In the following disciplines:-
Classical

Classical Ballet

Baby, A, & B

Solo, Duet,
Trio & Groups

Classical or Stylised Ballet

C, D & E

Solo, Duet,
Trio & Groups

Classical Greek

All ages

Solo, Duet,
Trio & Groups

Contemporary
or Modern Ballet

D & E

Solo, Duet,
Trio & Groups

National

All ages

Solo, Duet,
Trio & Groups

Character

All ages

Solo, Duet,
Trio & Groups

Stage

Modern

All ages

Solo, Duet,
Trio & Groups

Lyrical

D & E

Solo

Tap

All ages

Solo, Duet,
Trio & Groups

Song & Dance /
Musical Theatre

All ages

Solo, Duet,
Trio & Groups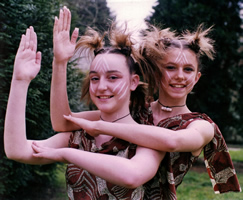 Gold medal winners from senior solo sections will be invited by the committee to compete again on the final day of the festival for the prestigious Ballethoo trophy.
Ruislip-Northwood Festival Dance section:
Tuesday 24th to Sunday 30th July 2021 inclusive
All England Dance have postponed the 2021 Regional and National Finals until 2022.
The 2021 Dance section of the Ruislip-Northwood Festival will be a qualifying festival for the Bi-annual Regional "All England Dance" competition to be held in 2022.
PLEASE NOTE All England Dance competition to be held in 2021 the ages for Duets, Trios and Groups have been changed (see table above).
For the Ruislip-Northwood 2022 Festival (although we are not a qualifier) we will retain these amended age groups as we realise that competitors who have qualified for regional finals may wish to use the Ruislip-Northwood Festival as a run through. In 2023 we will return to the normal age groups.
These changes have been incorporated into our 2021 syllabus.


Download current R-N Festival Dance section syllabus and Entry form for full details of the Ruislip-Northwood 2021 festival.